October 11, 2010
Over 2 years and no update. Here are some 1 year old pictures, these from the trip to
Portugal 2009
.
September 01, 2008
Over 3 years and no update. Here are some 2 year old pictures, these from the trip to
Portugal 2006
.
August 19, 2005
My hometown is on fire, literally. Pictures taken on August 4th.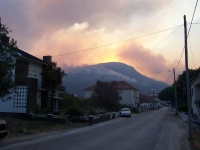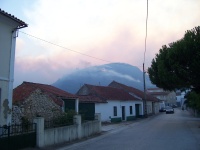 June 22th, 2005
Long time no update. And no pictures this time either.
Those who know me, know that I am into food and cooking, specially mediterranean an asian - lots of fish and lots of flavour, and all the pretty veggies make the plate look good as well.
So today I am looking at the
wikipedia
sushi page
and I find
this link
.
mediterrasian.com
? haha, they stole my idea ... that was my first thought, in a funny way. After reading a little bit through the site, I couldn't agree more with what I was reading - it suggests not only good food but also an healthy lifestyle that makes sense, is proven, and is easy to get into. So what are you waiting for?
October 21th, 2004
The Nova Scotia & P.E.I. 2004 AKA
The Honeymoon
pictures page. Enjoy.
September 29th, 2004
The
Wedding
page. Enjoy.
January 30th, 2004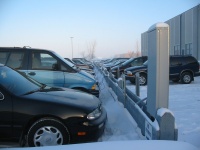 Are all of those electric cars? Nah, it's only Winnipeg at -40°C with a windchill of -55°C. Either you plug in the engine block heater, or your car ain't going anywhere.
September 25th, 2003
The much anticipated trip to
Portugal
pictures. Enjoy!
August 4th, 2003
Some boring family pictures, unless, of course, you are
family
.
June 4th, 2003
Currently in Halifax in a business trip. Here are some
pictures
of Halifax and surroundings.
May 18th, 2003
Another
eight pictures
taken from the forks market at night time. These were taken the night of May 12th right after watching
Chaos and Desire
at the Cinematheque. Enjoy!
March 25th, 2003
More
sunrise pictures
taken last sunday morning at 5:30 AM. Madam Mimm woke us up while roaming through the top of the fridge. This is at the cabin, somewhere along Breezy Point. Latest pictures are the 2 bottom rows.
January 21st, 2003
Here are some sunrise pictures taken from the parking lot:
Moved here, the top row
I must say it was quite cold the days I took these pictures, about -20°C, but they turned out nice.
September 9th, 2002
Caddy Lake and Rushing River
pictures
are now online. There also a couple pictures of Madam Mimm. Here is
one
and the
other
. (Large pictures, size is 1600x1200)
August 20th, 2002
Riding Mountain pictures
.
August 11th, 2002
Here is
picture 18
and
picture 19
taken with the new digital camera - a Canon Powershot A40.
August 8th, 2002
Greg Tees
May 9th, 2002
The other day I installed Mandrake 8.2, and more recently KDE 3. I am amazed. Here is
screenshot 1
and
screenshot 2
.
April 16th, 2002
Here is the
result
of playing with Bryce for 10 minutes. Oh, an a new
picture of me
at work, taken yesterday.
April 9th, 2002
It turns out the idea of a blog is not such a great one, since I don't do regular updates. Something different coming up soon =).
Here are some sites that I used to have hosted somewhere else, mostly free web hosting sites. I will be bringing them here, and eventually I will have a nicer start page.
Enjoy banner free, pop-up free, pop-under free ...